VENEZIA SHORTS "INCONTRI DEL CINEMA" is an exclusive short film competition with online screenings once a quarter, and an Annual Live Event. We will grant USD 4000 throughout the year in Cash Prizes. We are happy to welcome filmmakers from all over the world and short films of all genres.
Our main goal is to showcase brilliant projects in the beautiful city of Venezia for a diverse audience of cinephiles. We will promote, feature and screen all the Official Selection Films in a public event that will be held once every year, free of charge, enhancing the opportunity for networking with directors, cast, crew and people from the industry.
In this third consecutive edition, we will continue with  Q&As with directors, cast and/or crew in our events, as well as interviews with filmmakers that will be published on our social media and on the NEWS section of this website.
Some of our recent winners include a new wave of amazing uprising directors as Andoni Betbeder, Ivan Maria Friedman, Sylvain Begert, Nicolaj Kopernikus, Jesse Boyle, Asta Wellejus, Teddy Kristiansen, Marios Papageorgiou, Gilles Bovon, Eléna Weiß and so many more!     These new talented Italian directors: Letizia Borficchia, Andrea Walts, Francesco Massimiliano Gozzo, Frank Dell'Oro.   And Student Academy Awards Winners: Pilar Garcia-Fernandezsesma from USA, Pascal Schelbli from Germany, Maren Klakegg from Norway, Percival Argüero Mendoza from Mexico and German Golub from Estonia.
OFFICIAL SELECTION , FINALISTS & WINNERS
All short films submitted will be screened by a professional screening team. All of the films with the highest scores will be Finalists, and those films will be included in the Official Selection, which will be screened at our Live Event and will receive a festival laurel.
We will announce the winners of each Main Competition and Technical & Performances Categories chosen by our jury at the end of the live event and will be awarded with a Certificate of Achievement as well as Laurels.
We will announce the winner of the JURY'S DISTINCTION AWARD, who will receive a cash prize, at our live event.
SEMIFINALISTS
Furthermore, each quarter, the festival will select a number of films as semifinalists.
All semifinalist projects will be invited to our Virtual Screening Event, where they will be awarded semifinalist laurels and compete for a cash prize.
Each quarter, following the online event, we will select the Best Film of the event which will receive a USD 1000 cash prize and will be screened at the Live Event in the city of Venezia.
Your film will be reviewed by our Screeners Team and the highest scored ones will be selected as Official Selection receiving the corresponding Laurels. 
To keep the Awards fair and transparent, we invite independent judges from all around the world who enjoy the experience and assess each category. Each short film will be reviewed at least for three judges after the film is scored by our screening team. Our judges team includes artists from the United States, Canada, Austria, Spain, Argentina, Sweden and France.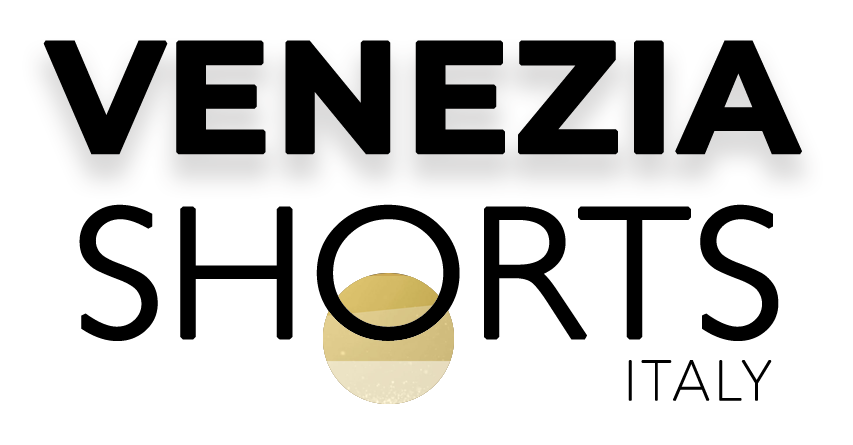 You can submit your film in any of the Main Competitions and automatically your film will be considered for all Technical & Performances Categories with no extra cost. You don't need to pay any additional category fee.

Our event will hold 10 COMPETITIONS by movie genre.
We proudly announce our MAIN COMPETITIONS:
NARRATIVE SHORTS COMPETITION
FOREIGN SHORTS COMPETITION
DOCUMENTARY SHORTS COMPETITION
ANIMATION SHORTS COMPETITION
NEWFILMMAKERS SHORTS COMPETITION
EXPERIMENTAL SHORTS COMPETITION
STUDENT SHORTS COMPETITION
HORROR SHORTS COMPETITION
COMEDY SHORTS COMPETITION
TECHNICAL AND PERFORMANCE CATEGORIES
By submitting in any of our 10 MAIN COMPETITIONS, your film is automatically considered for all TECHNICAL & PERFORMANCE CATEGORIES with no extra cost.
These categories are all complementary.
When you enter a MAIN COMPETITION, your film is automatically considered in all Technical and Performance Categories. Simply check all of the free categories you want to be considered and enter the names of the artists in the Custom Form.
BEST FEMALE STUDENT DIRECTOR
BEST MALE STUDENT DIRECTOR
Our Live Screening Event at the magical city of VENEZIA is held at the intimate LA CASA DEL CINEMA located at Salizada San Stae 1990. 
In our Event, we screen THE COMPLETE OFFICIAL SELECTION. Films are specially curated by our Program Director in different blocks, more than 10 Q&A with filmmakers from all around the world and an exclusive Cocktail.
Please check our photos of our last live event and get prepared to join us in the next one.
As Filmmakers we know the importance of screening a film in a full cinema, not only for the networking possibilities, but also because we make movies to be seen on a big screen. We are fully committed to run our events in person honoring the best projects of the season.
We will screen all our complete Official Selection in our Live Event and filmmakers will have the opportunity to network with other artists and professionals from the industry 
In addition, all semifinalists' films will become part of our quarterly virtual event and will compete for cash prizes.
Winners will be announced in our live event