The city of Venezia is well known for its loving relationship with cinema. The independent and artistic filmmakers scene has taken place, for years, in LA CASA DEL CINEMA
Venezia Shorts has rapidly turned into a favorite between independent filmmakers. This festival, in a few years, has become part of the 50 most popular, and the 100 best reviewed worldwide and IMDb qualifying.
We are committed to screen the complete official selection of films at our live event, where filmmakers and guests will participate of the Q&A's and panels, enhancing the opportunity for networking with directors, cast, crew and people from the industry. An amazing opportunity to submerge yourself in other visual artists' works! During the year, we will award the best films with cash prizes for a total of USD 4500
.
ALL TECHNICAL AND PERFORMANCE CATEGORIES FOR FREE BY SUBMITTING YOUR FILM IN ANY COMPETITION.
Some of our recent winners include a new wave of amazing uprising directors as Kaveh Akaber, Lamara Sogomonian, Luiza Budejko, Zornitsa Dimitrova, Marion Reymond, Ivan Stojkovic, Aleksandra Gavrilenko, Ross Carson, Kalman Nagy and so many more! These new talented Italian directors: Fabiana Ricco, Emanuele & Enrico Motti, Davide Pellino, Francesco Gozzo. And César Winner Amélie Bonin from France, Academy Award Nominee Hugo Covarrubias from Chile and Clermont-Ferrand ISFF Kálmán Nagy.
Furthermore, the festival will select a number of films as semifinalists. All semifinalist projects will be invited to our Virtual Screening Event, where they will be awarded semifinalist laurels. After the online event, we will choose the best film of the Online Event which will receive a USD 1500 cash prize.
All the Winners will receive the Official Laurels and the winning-category achievement certificate after the Live Event. Jury will choose from the Official Selection a film that will receive the JURY'S DISTINCTION AWARD with a cash prize of USD 3000.
All OFFICIAL SELECTION films will be screened at our public Live Event.
To keep the Awards fair and transparent, we invite independent judges from all around the world who enjoy the experience and assess each category. Each short film will be reviewed at least for three judges after the film is scored by our screening team. Our judges team includes artists from the United States, Canada, Austria, Spain, Argentina, Sweden and France.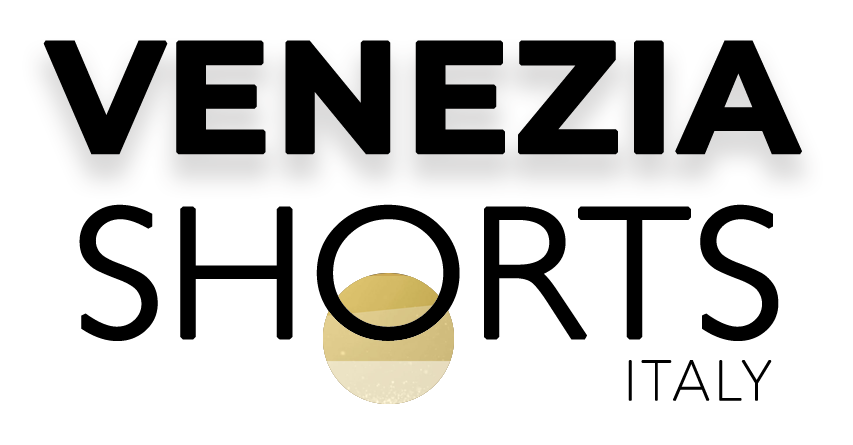 You can submit your film in any of the Main Competitions and automatically your film will be considered for all Technical & Performances Categories with no extra cost. You don't need to pay any additional category fee.

Our event will hold 10 COMPETITIONS by movie genre.
We proudly announce our MAIN COMPETITIONS:
NARRATIVE SHORTS COMPETITION
FOREIGN SHORTS COMPETITION
DOCUMENTARY SHORTS COMPETITION
ANIMATION SHORTS COMPETITION
NEWFILMMAKERS SHORTS COMPETITION
EXPERIMENTAL SHORTS COMPETITION
STUDENT SHORTS COMPETITION
HORROR SHORTS COMPETITION
COMEDY SHORTS COMPETITION
TECHNICAL AND PERFORMANCE CATEGORIES
By submitting in any of our 10 MAIN COMPETITIONS, your film is automatically considered for all TECHNICAL & PERFORMANCE CATEGORIES with no extra cost.
These categories are all complementary.
When you enter a MAIN COMPETITION, your film is automatically considered in all Technical and Performance Categories. Simply check all of the free categories you want to be considered and enter the names of the artists in the Custom Form.
BEST FEMALE STUDENT DIRECTOR
BEST MALE STUDENT DIRECTOR
Our Live Screening Event at the magical city of VENEZIA is held at the intimate LA CASA DEL CINEMA located at Salizada San Stae 1990.
In our Event, we screen THE COMPLETE OFFICIAL SELECTION. Films are specially curated by our Program Director in different blocks, more than 10 Q&A with filmmakers from all around the world and an exclusive Cocktail.
Please check our photos of our last live event and get prepared to join us in the next one.
As Filmmakers we know the importance of screening a film in a full cinema, not only for the networking possibilities, but also because we make movies to be seen on a big screen. We are fully committed to run our events in person honoring the best projects of the season.
We will screen all our complete Official Selection in our Live Event and filmmakers will have the opportunity to network with other artists and professionals from the industry.
In addition, all semifinalists' films will become part of our virtual event and will compete for a cash prize.
Winners will be announced in our live event.